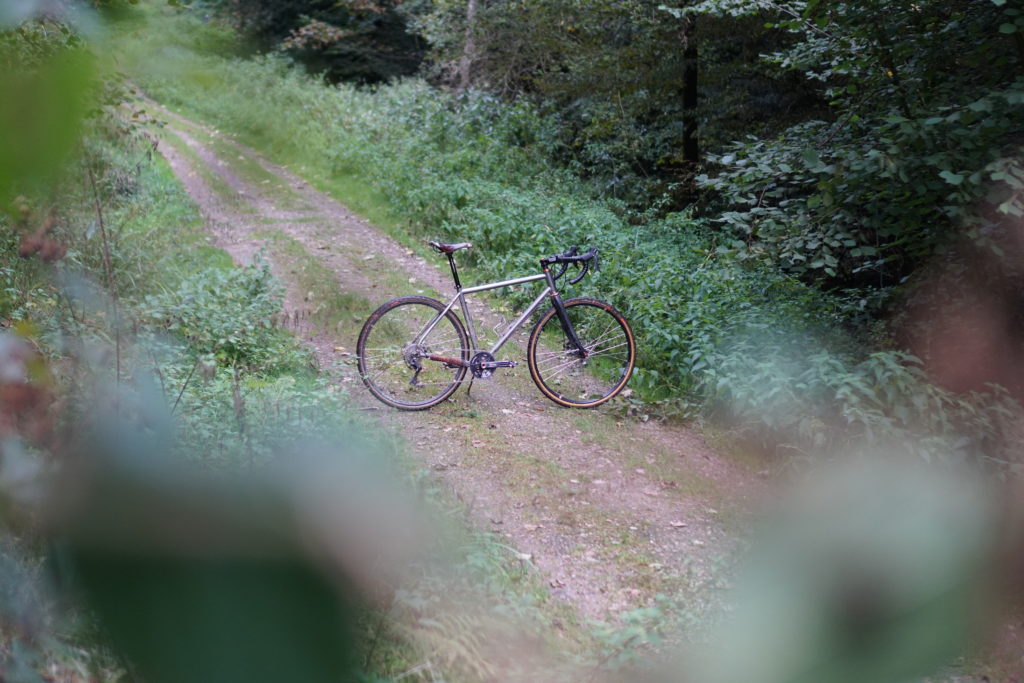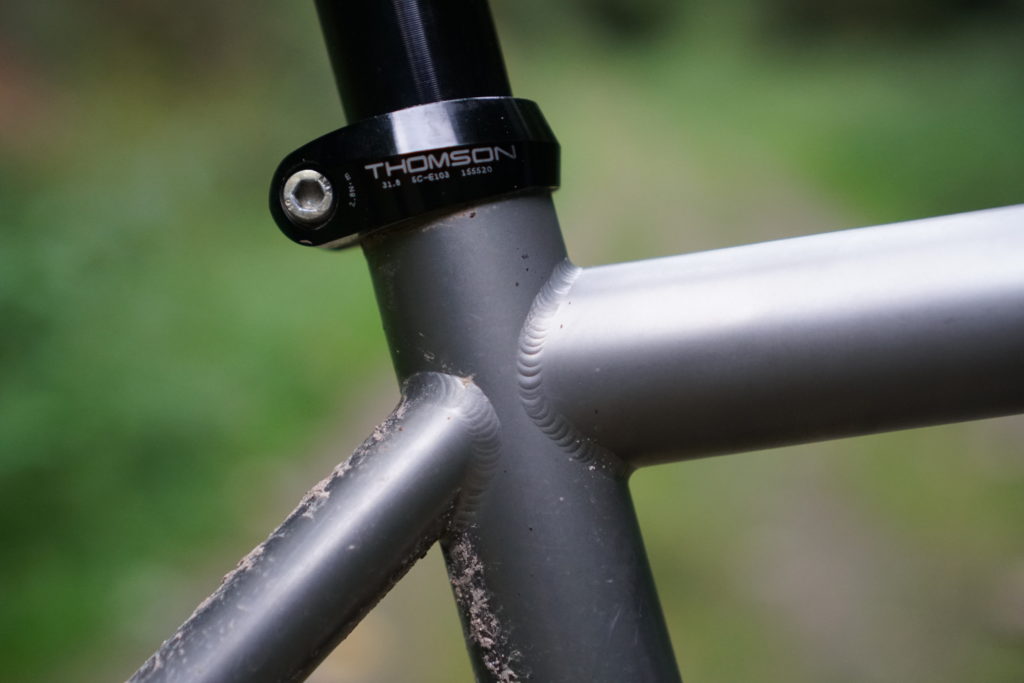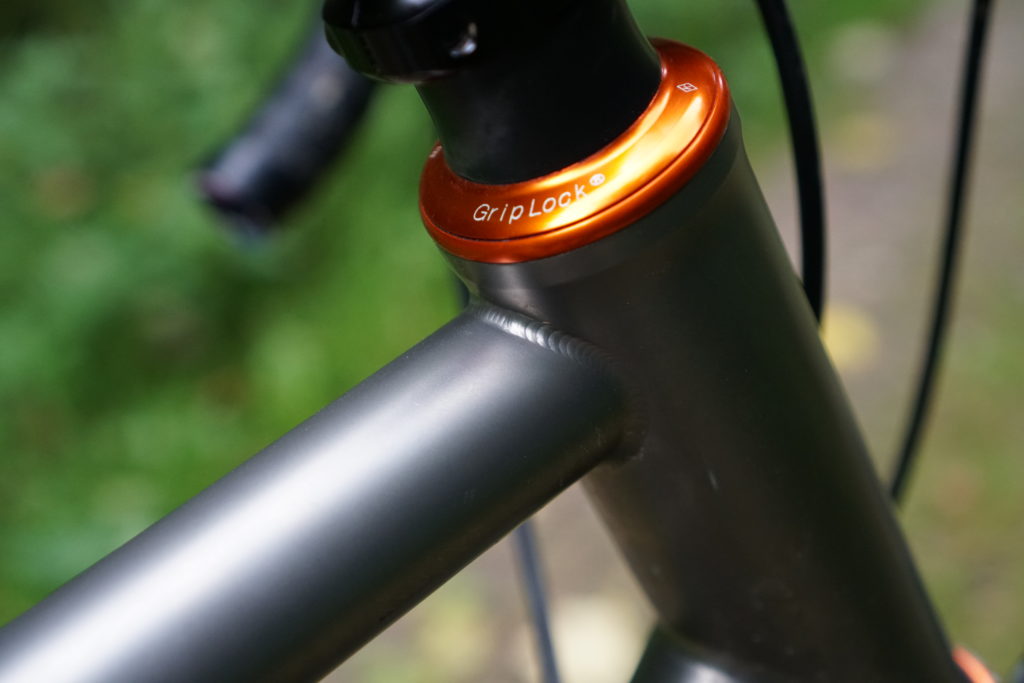 Wizards Of Titan
For us, the W.O.T. embodies everything we associate with the joys of cycling. A reliable partner who combines an efficient tool with a passionately loved driving machine. A wheel that arouses emotions, that inspires us to leave our comfort zone and grow beyond ourselves by taking one more peak under our wheels. But also a bike that is at our disposal when we go to work day in, day out, in any weather. The W.O.T. can do everything.
We took a lot of time to develop the W.O.T.. More than two years have passed from the first prototypes to the start of series production, during which a handful of test drivers have maltreated various superstructures in every weather and on every terrain over many thousands of kilometres. With the experience we gained in this test phase, we were able to further develop the frame to perfection and adapt constructive and geometric details evolutionarily. The result convinced us and will hopefully soon be the last bike you need.
Titanium is one of our favourite materials. Hardly any other material makes it possible to build such durable and maintenance-friendly bicycles. Titanium is resistant to corrosion and so we don't hide the noble silk matt surface under a dull lacquer layer, but let the fine shine speak for itself. Titanium is also an unbeatable material in terms of design. The combination of flexibility, toughness and fatigue strength makes it possible to produce frames that offer comfortable driving characteristics but still efficiently bring the driver's power to the road. For the frame we wanted to build, there was no shortage of titanium and we are proud to have implemented the advantages of this material so extensively.
Versatile
The wide rear end and the geometry allow superstructures with classic 28″ and 650b wheels. This makes it possible to build different wheels with different purposes on the same base. The high riding comfort of the wide 650b tyres is particularly advantageous in rough terrain or when transporting luggage.
Suitable for everyday use and attention to detail
High-quality details can be discovered at every point of the frame. From the 12mm thru axle dropouts with the CNC milled flatmount brake mount to the full-fledged luggage carrier eyelets. Everything relies on high functionality and aesthetic integration.
Full of character
The unmistakable slim appearance, the high-quality material and the sophisticated geometry together form a bicycle with recognition value.
Geometry
The geometry of the W.O.T. brings together elements from Gravel, Cyclocross and Mountinbike. The long top tube and the flat steering angle provide stability without stretching the seating position on long rides. The full potential of the geometry is exploited with a 100mm long stem.
Size advice
The W.O.T. is available in two sizes, with which a multitude of different large drivers can be served. The size M fits most people from 165cm body height up to 180cm. From 180 cm we recommend size L. Since individual proportions can differ, we recommend a detailed consideration of the geometry. An individual consultation can take place also at any time by the competent advisors of our selling partner ww.bike-components.de.

Limitation
The first edition of the W.O.T. is limited to 50 frames. Each frame is numbered accordingly and undergoes an individual quality control with documentation.
Headbadge
The frames are marked with the serial number and a brass headbadge. The head badge is carefully bonded with clear silicone and can be removed without residue for a ultimate clean look.
How can I buy a W.O.T.?
resonator is exclusively distributed by www.bike-components.de . For help in finding the right size, or for specific questions, please contact the customer service of bike-components.de.